This program builds upon the Bible Survey year and is available to both men and women. Church workers and volunteers will be trained and at the same time prepared for the EBTC's Preachers' Institute and/or Biblical Counseling program. Students can take what they learn in this program with its curriculum and directly and profitable use it in their churches.
Do you understand what you are reading?
Acts 8,30
Bible reading is good, but in order to live it out and to teach requires more. We must understand it because "The meaning of the Scripture is the Scripture."
Philip asked a critical question: "Do you understand what you are reading?" In the Bible Survey year, the fundamentals for understanding the Bible are laid, in that students learn to observe and examine the text. The "Profitable Bible Study" program teaches students to understand the statements, purposes, and application of the text in order to live and to teach the text – in personal devotions, in the family, in Sunday School, with children's or youth ministries, or in various small groups.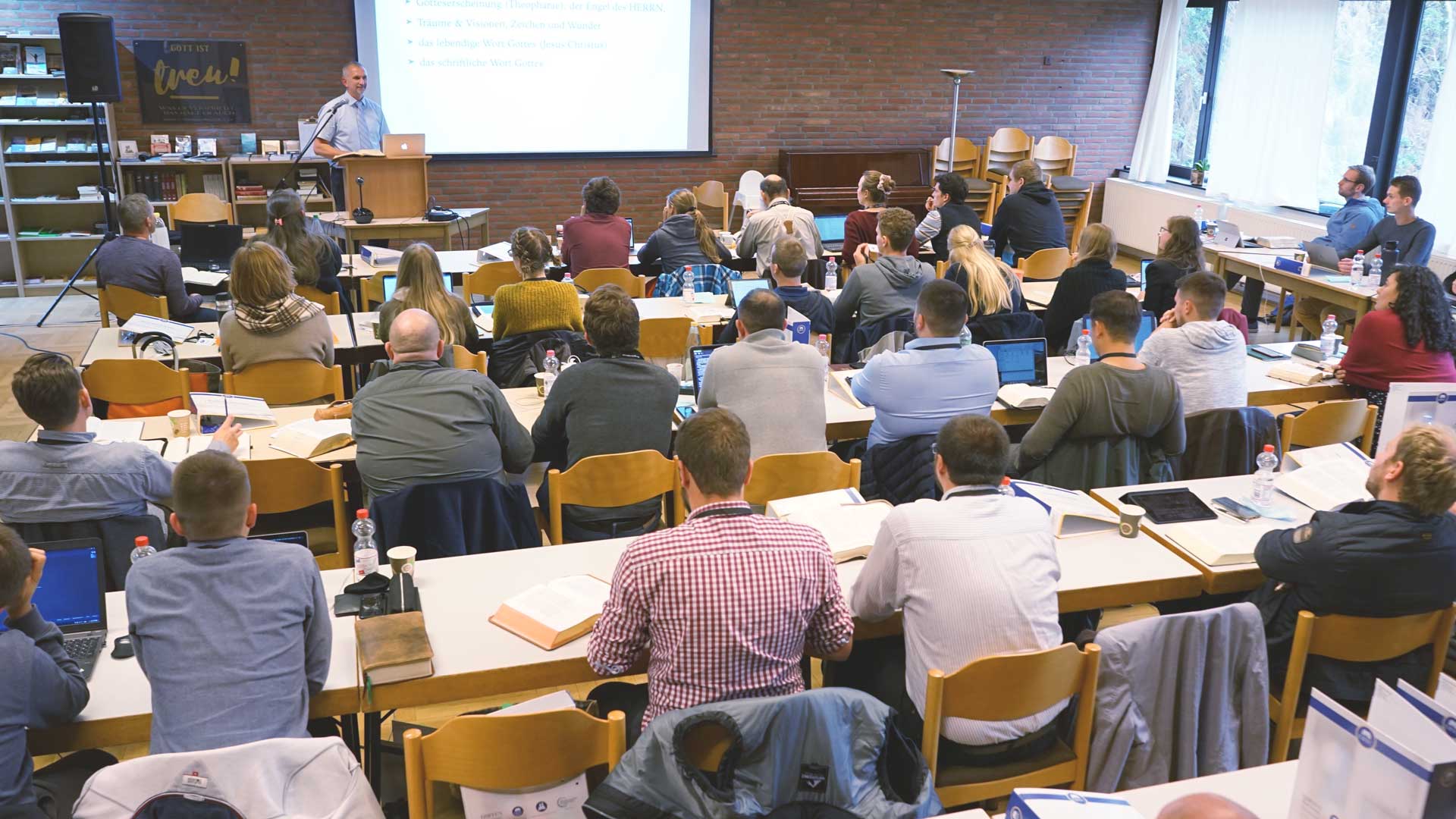 The program is composed of the following courses:
Redemptive History I – The Covenants of the Bible (Seminar)
The Reliability of the Bible (Seminar)
Understanding Language
Rules of Bible Interpretation
Observation, Interpretation, Application
Fundamentals of the Faith
9 Marks of the Church
Life in the Church
Redemptive History II – The Central Theme of the Bible
Without sound teaching there would be no healthy believers – and without healthy believers there are no healthy churches.

Christian Andresen · President of EBTC

 

The Scripture is as reliable as God, the originator of the Scripture. It is God-breathed and therefore has divine power: It makes sinners into saints and saints into servants of God. He who wants to be a servant of God has to know it and must learn how to properly interpret and apply it.

Benedikt Peters · Professor

 

Do you want to not only read the Bible but also understand it so that you can live it and teach it? Then "Profitable Bible Study" is for you!

Martin Manten · Dean of EBTC Zurich Extension

 

A plant can only grow from good soil. Children of God only grow through the Word of God taught and lived.

Johannes Pflaum · Professor